Can you believe it's almost October? The weather will be cooler but the activity around the lake is hoppin. Be sure to follow us for all your Jackson Lake Life news. If you received this from a friend,click here to join our mailing list.
Jackson Lake Local News & Happenings
Do you enjoy hiking and mountain biking?  Dauset Trails & Nature Center provides miles and miles opportunity for enjoying this and so much more!   Great family outing!  Check them out at 360 Mt. Vernon Road, Jackson
Indian Springs Village
is growing!
Have you noticed the amazing new shops or tasted the ice cream and homemade fudge in the village?   There is an incredible venue for weddings, other events, charming rental cottages, leisurely strolls in the gardens, shopping, and art!   Great fun to explore the village!  Only a few minutes drive from our beautiful lake!
Wing Depot Lake, Reasor's Landing Friday night TRIVIA at 7pm!
Bear Creek Marina Saturday 9pm-12:30 pm  Nathan Morgan Band
Pumpkin patch  Saturday Oct. 1st
Pleasant Grove Christian School, at 1967 Ga. Highway 16 E., Jackson, will hold Pumpkin Patch Day from 8 a.m. to 2 p.m.   Pumpkin, other fresh vegetables, holiday décor, gently used items for sale.
Sheriff's Cause Oct. 1
New toy donations for the annual Sheriff's Cause for Santa Claus will be accepted beginning Oct. 1 at the Butts County Sheriff's Office, 835 Ernest Biles Drive, Jackson, and will be accepted through Dec. 12.   For more information contact Amanda Mac at 770-775-8216 oramac@buttscountyso.com.
Dauset Trails movie Oct. 1st Dauset Trails Nature Center, at 360 Mt. Vernon   Road, Jackson, will screen "Zootopia" at 7:30 p.m. Oct. 1 during a Movie Under the Stars event. Free event!  Participants should bring their own chairs and blankets. No alcohol, pets or smoking will be allowed. Concessions will be sold.
Artifact ID Day Oct. 8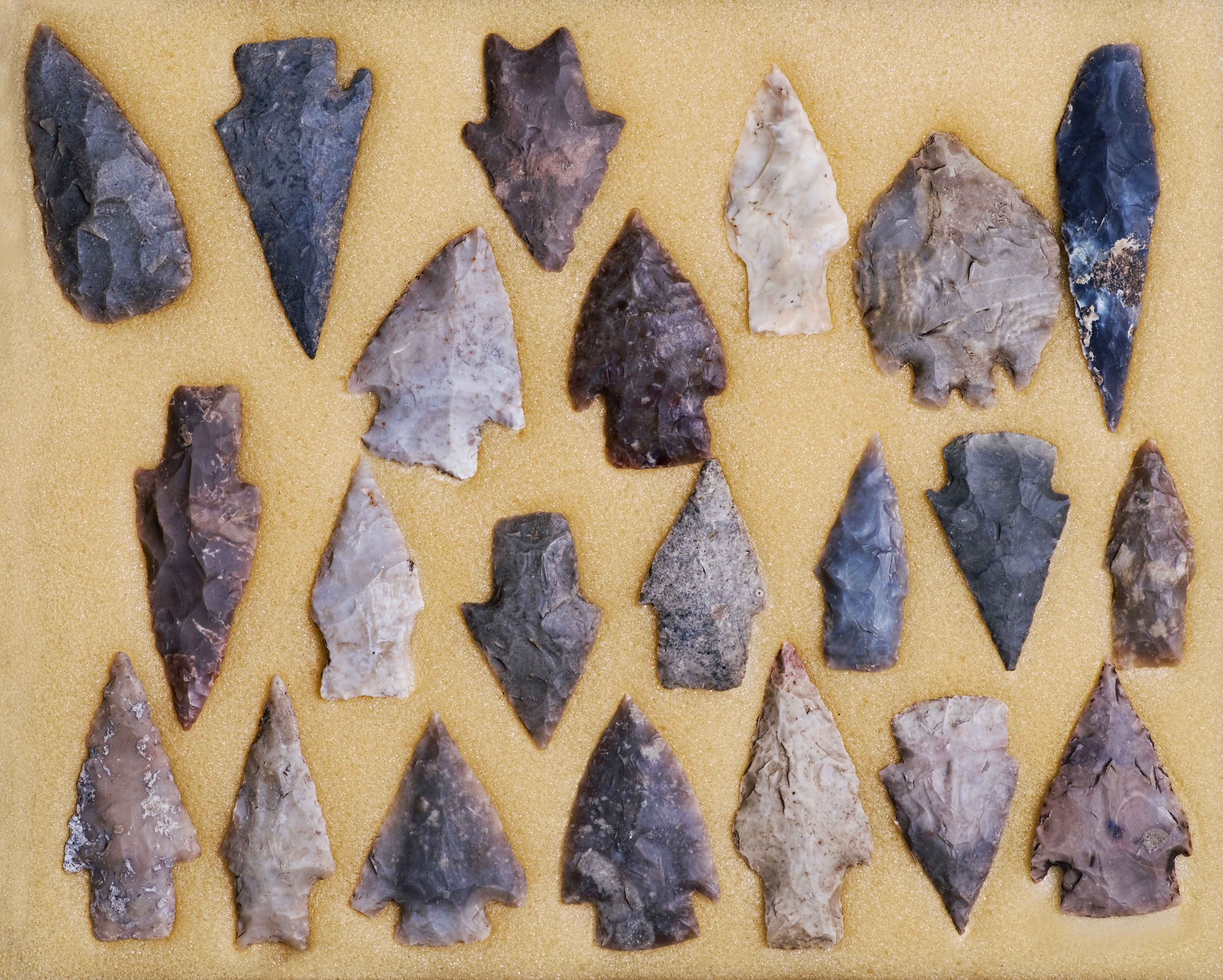 The Butts County Historical Society's 10th annual Seven Islands Artifact ID Day will be held from noon to 4 p.m. Oct. 8 at the Indian Spring Hotel/Museum at 1807 Ga. Highway 42 S., Flovilla. Members of the public can bring artifacts to be identified by members of the Ocmulgee Archaeological Society. There will be artifact collections on display and demonstrations of flint knapping, atl-atl throwing, other primitive weapons and making fire by friction. Admission is free. The event is co-sponsored by the two societies and The Village at Indian Springs. For more information, contact Jim Herbert at 678-588-6818.
Matter of Balance Oct. 10
The Butts County Senior Center, at 580 Ernest Biles Drive, Jackson, will begin A Matter of Balance classes at 1:30 p.m. Oct. 10. The free program is designed to teach people how to manage falls and increase activitylevels. The classes will be held weekly for eight weeks and will last two hours. For more information, call the senior center at 770-775-8238.
Pumpkin carving Oct. 16
Dauset Trails Nature Center, at 360 Mt. Vernon Road, Jackson, will hold a pumpkin carving party at 5 p.m. Oct. 16 at Pavilion 1. The cost will be $5 per carver with his or her own pumpkin and $10 per carver if Dauset Trails provides the pumpkin. Refreshments and activities will be provided. Space is limited. For a reservation or more information, call
770-775-6798
.
Jackson Alive" October 29th
Fall festival around the square with new vendors and great food samplings too!  Butts Mutts will be there with adorable dogs fully vetted, spayed or neutered and ready for adoption!
November 5th Monticello 50th Annual Deer Festival     
Monticello square  8 am until 5 pm  Fall festival, great festivities, food vendors!
Would you like to share information on Jackson Lake and local events? We would love to hear from you. Send email to 
margauxcawthon@gmail.com
.
Pictures take around the Jackson Lake area

PET CORNER
 The month of October is "Barktoberfest" at Jackson's Dairy Queen in support of Butts County Humane Society!  While there, purchase a "paw" for $1!   Write your name on it and it will be displayed there at DQ in Jackson, showing your support!  No limit to the number of paws you can purchase and funds go directly to the care of dogs!
  While you are here take a look at the Reduced Prices on these Jackson Lake Homes
Some of Our other Current Jackson Lake Home Listings…
(Click on the pictures to see more information)
If you, or anyone you know, is thinking about buying a home on Jackson Lake, give me a call. No other Jackson Lake Realty company comes close to our exposure and focus.
Are you considering selling a home on Jackson Lake? Click here to read about "Why you should list with Wally"
List your property where people are looking.
If you have worked with us, will you please take a moment to fill out a quick testimonial?  Click here
Wally Cawthon

770-313-0574
WaterfrontWally@gmail.com
LakeHomesJackson.com
CLICK HERE TO CONTACT WALLY
Click here to join our mailing list.
See you on The Lake!